"THE RESURRECTION OF PEOPLE AND ETERNAL LIFE FROM NOW ON IS OUR REALITY!"- Lesson 5

Date: 15.11.2017
Time: 18:00 CEST
Webinar presenter: Lidija Gruber
Language of Webinar: English
Type of Webinar: Academic Lecture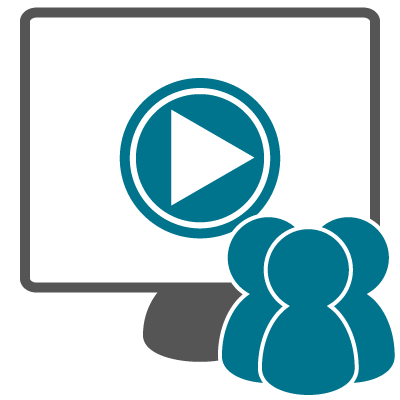 Base price for variant:
8,00 €
Sales price without tax:
8,00 €
Description
Title of the original work:
 Grigori Grabovoi, "THE RESURRECTION OF PEOPLE AND ETERNAL LIFE FROM NOW ON IS OUR REALITY!"
 Author'sworkcreatedbyGrigoriGrabovoiin02.2001
The Section of the Teachings of Grigori Grabovoi: 7. Section «Religion»
Subsection:
 Plan of the Webinar:
Introduction to the webinar
Study "THE RESURRECTION OF PEOPLE AND ETERNAL LIFE FROM NOW ON IS OUR REALITY!"
MAN IS AN ETERNAL SUBSTANCE BY THE PRINCIPLE OF HIS CREATION. THAT IS WHY RESURRECTION IS BASED ON REVEALING THE ETERNAL IN MAN (2.1).
THERE IS INTERDEPENDENCE BETWEEN THE SPIRITUAL AND PHYSICAL STRUCTURES. BY CHANGING THE INFORMATION ON THE PHYSICAL STRUCTURE IN THE SPHERE OF THE SPIRIT, WE CAN CHANGE THE SPIRIT TO THE LEVEL, WHEN IT WILL BE ABLE TO CHANGE ANY PHYSICAL STRUCTURE, AS WELL AS TO CREATE A PHYSICAL BODY (2.2).
TIME AND SPACE DO NOT LIMIT THE DURATION OF LIFE. THE CONCEPT OF DURATION OF LIFE IS FORMED BY THE RELATION OF THE SPIRIT TO SPACE AND TIME (2.3).
THE PRINCIPLE OF IMMORTALITY AND, THEREFORE, THE PRINCIPLE OF RESTORATION, REGENERATION AFTER A POSSIBLE BIOLOGICAL DEATH IS EMBODIED IN THE PRIMORDIAL CAUSE, IN THE PRIMORDIAL NATURE OF IMPULSES OF MAN'S NATURAL DEVELOPMENT (2.4).
AN IMPULSE AIMED TOWARDS THE RESURRECTION IS ALWAYS AIMED TOWARDS THE INFINITE DEVELOPMENT OF THE ONE BEING RESURRECTED (2.5).
THE ONE BEING RESURRECTED ALWAYS SEES AND IS AWARE OF THE RESURRECTION PROCESS, AND HE ALWAYS ACTIVELY PARTICIPATES IN THE RESURRECTION AS AN INITIATIVE PERSON. (2.6).
THE ONE BEING RESURRECTED ALWAYS KNOWS FOR A FACT THAT AFTER THE RESURRECTION HE WILL LIVE AS A NORMAL PERSON (2.7).
THE ONE BEING RESURRECTED ALWAYS THINKS THAT THE LIVING ONE WILL TREAT HIM AS EQUAL, HE DOES NOT FEEL SEPARATED FROM THE LIVING IN ANY WAY, AND HE FEELS LIKE A NORMAL PERSON, NO DIFFERENT FROM THE LIVING (2.8).
AFTER THE RESURRECTION IT IS NECESSARY TO PROVIDE SOME GUIDANCE TO THE RESURRECTED ONE, EXPLAINING HIS NEW STATE, ATTRIBUTABLE TO THE FACT THAT NOW HE HAS A PHYSICAL BODY (2.9).
A RESURRECTED PERSON FULLY RETAINS HIS PROFESSIONAL AND OTHER SKILLS, ACQUIRED EARLIER IN LIFE (2.10).
THE CONCEPT OF SPIRIT PROVIDES THE TRUTH OF THE STRUCTURE OF COGNITION (2.11).
ONE OF THE ASPECTS OF RESURRECTION IS RESTORATION OF CREATIVE CONSCIOUSNESS OF LIVING PEOPLE. (2.12)
THE RESURRECTION PROCESS SHOULD BE REGARDED AT THE SAME TIME AS A PROCESS OF REPRODUCTION OF A FETUS AS WELL (2.13).
THE SPIRITUAL DEVELOPMENT OF THE GONE ONES DOES NOT STOP. PERSONAL SPIRITUAL DEVELOPMENT ALWAYS CONTINUES AT ALL TIMES. THEREFORE, AT SPIRITUAL LEVEL THE RESURRECTION IS UNDERSTOOD AS THE MANIFESTATION OF THE UNIVERSAL WORLD HARMONY. AND THAT IS PRECISELY WHY ON THE SPIRITUAL LEVELALL PEOPLE KNOW THAT THE UNIVERSAL RESURRECTION OF THE GONE ONES IS TO COME. (2.14).
2.2. CHAPTER II - CORE PRINCIPLES OF RESURRECTION -3rd LEVEL
Questions and answers
Reviews
There are yet no reviews for this product.