"THE RESURRECTION OF PEOPLE AND ETERNAL LIFE FROM NOW ON IS OUR REALITY!"- Lesson 6

Date: 16.11.2017
Time: 18:00 CEST
Webinar presenter: Lidija Gruber
Language of Webinar: English
Type of Webinar: Academic Lecture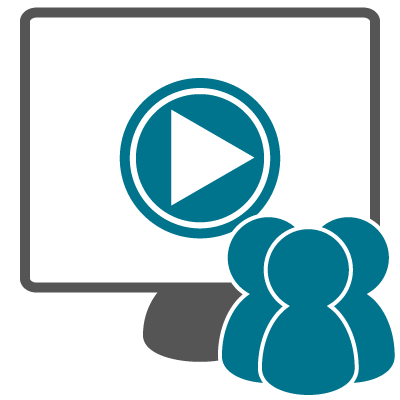 Base price for variant:
8,00 €
Sales price without tax:
8,00 €
Description
Title of the original work:
 Grigori Grabovoi, "THE RESURRECTION OF PEOPLE AND ETERNAL LIFE FROM NOW ON IS OUR REALITY!"
 Author'sworkcreatedbyGrigoriGrabovoiin02.2001
The Section of the Teachings of Grigori Grabovoi: 7. Section «Religion»
Subsection:
 Plan of the Webinar:
Introduction to the webinar
Study "THE RESURRECTION OF PEOPLE AND ETERNAL LIFE FROM NOW ON IS OUR REALITY!"

CHAPTER II - CORE PRINCIPLES OF RESURRECTION -3rdLEVEL
ASPIRATION OF GOD AND MAN FOR UNITY WITHIN RECREATION AND REUNION RESULTS IN MATERIALIZATION AND RESURRECTION. (3.1).
CONCENTRATION BY MAN OF HIS OWN CONSCIOUSNESS MIGHT RESULT IN A RADICAL CHANGE OF THE WORLD STRUCTURE (3.2).
PHYSICAL BODY IS ALWAYS A PART OF THE SOUL (3.3).
BOTH THEORETICALLY AND PRACTICALLY MAN CAN BE REGARDED AS A STRUCTURE OF CONSCIOUSNESS THAT HAS A BODY SHELL (3.4).
AT THE LEVEL OF CREATION OF INFORMATION CONNECTIONS, NO OBJECT OVERLAPS WITH ANY OTHER EXTERNAL OBJECT INCLUDING ITSELF. THE PRINCIPLE OF RESURRECTION OF MAN, OR THE PRINCIPLE OF RESTORATION OF ANY OBJECT, IS IN THE OVERLAPPING OF INITIAL INFORMATION ABOUT THE OBJECT WITH THE DEVELOPING INFORMATION ABOUT ITSELF IN THE AREA OF THE EFFECT RELATIONS, WHICH APPEAR IN THE COURSE OF CREATION OF INFORMATION (3.5).
THE SYSTEM OF SPIRITUAL VIEWS OF THAT ONE WHO PRACTICES RESURRECTION IS EXACTLY THE PRINCIPLE OF SOCIETY ORGANIZATION AT THE SUBSEQUENT STAGES OF ITS DEVELOPMENT (3.6).
DISTANT OBJECTS OF REALITY ARE WHAT IS APPROACHED FOR THE RESURRECTED AND REMOVED FOR THE LIVING (3.7).
THE RESURRECTED ABSOLUTIZES SPACE AND DETAILS TIME. DURING THE INITIAL PERIOD TIME IS DISCRETE FOR HIM, WHILE FOR THE LIVING ONE TIME IS CONTINUOUS (3.8).
THE PRINCIPLE OF AUTONOMY OF INFORMATION FUNCTIONING WITHIN DIFFERENT TIMES (3.9).
Questions and answers
Reviews
There are yet no reviews for this product.