"THE RESURRECTION OF PEOPLE AND ETERNAL LIFE FROM NOW ON IS OUR REALITY!"- Lesson 4

Date: 14.11.2017
Time: 18:00 CEST
Webinar presenter: Lidija Gruber
Language of Webinar: English
Type of Webinar: Academic Lecture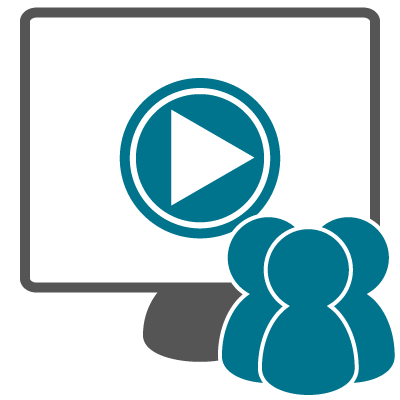 Base price for variant:
8,00 €
Sales price without tax:
8,00 €
Description
Title of the original work:
 Grigori Grabovoi, "THE RESURRECTION OF PEOPLE AND ETERNAL LIFE FROM NOW ON IS OUR REALITY!"
 Author'sworkcreatedbyGrigoriGrabovoiin02.2001
The Section of the Teachings of Grigori Grabovoi: 7. Section «Religion»
Subsection:
 Plan of the Webinar:
Introduction to the webinar
Study "THE RESURRECTION OF PEOPLE AND ETERNAL LIFE FROM NOW ON IS OUR REALITY!"
OUR CONSCIOUSNESS PERCEIVES WHAT EXISTS IN OUR CONSCIOUSNESS AS REALITY (1.3).
SPACE DEPENDS ON WHERE DIFFERENT TIME INTERVALS INTERSECT. AS A RESULT OF THAT THE EARTH CAN BE INCREASED IN SIZE (1.15).
THE STRUCTURE OF THE WORLD SHOULD INTENSIVELY DEVELOP WITHIN THE DEVELOPMENT OF OUR OWN CONSCIOUSNESS. (1.4).
THE TRUE STATUS OF THE WORLD IS IN ETERNAL LIFE. ETERNAL LIFE ENSURES TRUE WORLD STABILITY. THE DESIRE FOR A STABLE WORLD CREATES ETERNAL LIFE.
HE WHO HAS NOT EXPERIENCED DEATH IS THE BASE, WHICH REPRODUCES EVERYTHING ELSE. GOD IS SUCH A BASE. GOD IS ETERNAL, HE HAS NEVER EXPERIENCED DEATH. EVERYTHING ELSE FOLLOWS FROM THIS FACT (1.1)
ETERNAL LIFE IS THE PRINCIPLE OF DEVELOPMENT OF DIVINE REALITY (1.2)
RESURRECTION IS COMPREHENSION OF TRUE CONSCIOUSNESS (1.5).
ETERNAL LIFE CONDITIONS THE NECESSITY OF THE DEVELOPMENT OF SOUL (1.6).
THE PRINCIPLE OF DIVINITY: ASPIRATION FOR IMPERISHABILITY OF BODY, FOR ETERNAL LIFE, AND FOR DEVELOPMENT OF TRUE CONSCIOUSNESS IS THE PRACTICE OF THE UPPERMOST FLOURISHING OF HUMAN EXISTENCE (1.7).
IT IS SUFFICIENT TO HAVE ONE PERSON WHO CAN RESURRECT AND RESTORE THE WORLD TO ENSURE THAT IT IS NOT POSSIBLE TO DESTROY THE WORLD. (1.8).
RESURRECTION AND ASCERTAINMENT OF THE FACT OF RESURRECTION IS A SIMULTANEOUS FOR THE ENTIRE WORLD PROCESS (1.9).
CORRECT UNDERSTANDING OF THE CORRELATION BETWEEN THE CONSCIOUSNESS OF MAN AND HIS ORGANS PROVIDES RESURRECTION. RESURRECTION IS AN ACT OF CREATION. (1.10).
DEVELOPMENT OF MAN SHOULD BE CONSIDERED AS A COMPLEX DEVELOPMENT OF THE ENTIRE EXISTING WORLD (1.11).
THE PRINCIPLE OF THE RESURRECTION CORRELATES WITH THE PRINCIPLE OF MAN'S ORGANIZATION, WHICH TAKES INTO ACCOUNT ALL-TIME DEVELOPMENT OF THE ENTIRE EXTERNAL WORLD (1.12).
GRIEF, DESPONDENCY AND NOSTALGIA ARE NOT THE WAY TO PERCEIVE THE WORLD. ONLY JOY, LIGHT AND LOVE ARE THE WAY TO COMPREHEND THE WORLD (1.13).
PERSONALITY REMAINS INTACT AFTER BIOLOGICAL DEATH, INCLUDING CREMATION CASES. IS THIS LAST CASE EACH PARTICLE OF THE ASH, RECEIVED AFTER CREMATION, IS CONNECTED TO THE STRUCTURE OF PERSONALITY OF THAT ONE WHO WAS CREMATED (1.14).
Questions and answers
Reviews
There are yet no reviews for this product.