Webinar: "SISTEMA UNIFICADO DE CONOCIMIENTO", PARTE I

Fecha y hora de los seminarios
Fecha: 31 de mayo de 2022
Hora: de 20 a 22.30h CEST
Profesora: Carmen Cid
El idioma de los webinarios es el español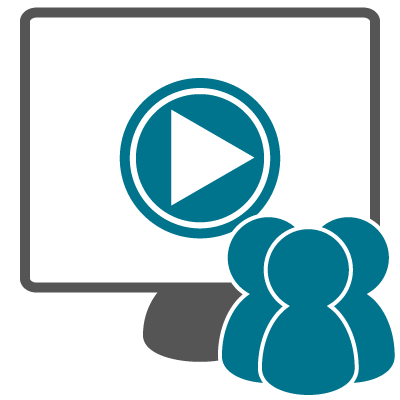 Base price for variant:
107,00 €
Sales price without tax:
107,00 €
Description
Webinar: "ANALISIS DEL LIBRO "SISTEMA UNIFICADO DE CONOCIMIENTO", PARTE I
Profesora:
Carmen Cid

Fecha y hora del Webinario:
Fecha: 31 de mayo de 2022
Hora: de 20 a 22.30h CEST
del Idioma Ruso al Español
Este Curso proporcionara una visión completa de la interacción de nuestra consciencia y el modo en que interactuamos con el Tiempo, y como las Enseñanzas de Grigori Grabovoi están basadas en la ciencia. Los estudiantes obtendrán una explicación general de lo que se encuentra en la base de los trabajos científicos de Grigori Grabovoi en un formato accesible para cualquier estudiante y que no requiere conocimientos ni educación previos. El Curso asegurará la comprensión sistémica básica de las Enseñanzas de Grigori Grabovoi que desarrolla la capacidad de la práctica precisa del conocimiento de las Enseñanzas y su uso en nuestra vida diaria.
Los estudiantes aprenderán y practicarán muchos métodos de las obras de Grigori Grabovoi. Los métodos de las Enseñanzas de Grigori Grabovoi se impartirán en el seminario de acuerdo con los requisitos exactos del Autor de las Enseñanzas, Grigori Grabovoi.
Este curso será útil para todos, incluso si asististe antes a otros cursos. Durante este curso consideraremos las invenciones de Grigori Grabovoi junto con el funcionamiento del dispositivo de tres modos PRK-1U y realizaremos una concentración conjunta en el grupo. Obtendrás una mejor comprensión de la esencia de los inventos de Grigori Grabovoi. Te informare detalladamente sobre el dispositivo PRK-1U y los métodos de concentración en él y como te puede ayudar en tu vida. Así, los estudiantes recibirán la comprensión básica y las habilidades de concentración en PRK-1U.
Después de los seminarios web, los estudiantes recibirán las grabaciones de cada seminario web y los libros de Grigori Grabovoi sobre los temas estudiados en español en formato PDF.
Después del seminario recibirá el Certificado de asistencia al seminario del Centro de Educación.
Para obtener más información, entra en contacto con con: grigori.grabovoi.educenter@gmail.com
Webinar: "UNIFIED SYSTEM OF KNOWLEDGE", PART I
Webinar Presenter: Carmen Cid
Date: May,31 - 2022
Time: 20:00 CET – 22:30 CEST
Language of the webinars is Spanish
This Course will provide a comprehensive view of the interaction of our consciousness and how we interact with Time, and how Grigori Grabovoi's Teachings are based on science. Students will get a general explanation of what is at the basis of Grigori Grabovoi's scientific works in a format that is accessible to any student and does not require prior knowledge or education. The Course will ensure the basic systemic understanding of the Teachings of Grigori Grabovoi that develops the capacity for the precise practice of knowledge of the Teachings and their use in our daily lives.
Students will learn and practice many methods from the works of Grigori Grabovoi. The methods of the Teachings of Grigori Grabovoi will be taught in the seminar according to the exact requirements of the Author of the Teachings, Grigori Grabovoi.
This course will be useful for everyone, even if you attended other courses before. During this course we will consider the inventions of Grigori Grabovoi along with the operation of the PRK-1U three-mode device and hold a joint concentration in the group. You will get a better understanding of the essence of Grigori Grabovoi's inventions. I will inform you in detail about the PRK-1U device and the concentration methods in it and how it can help you in your life. Thus, students will receive basic understanding and concentration skills in PRK-1U.
After the webinars, the students will receive the recordings of every webinar and books of Grigori Grabovoi on studied subjects in Spanish in PDF format.
After the seminar you will receive the Certificate of attending the seminar from the Education Center.
For more information, please contact:  grigori.grabovoi.educenter@gmail.com
Reviews
There are yet no reviews for this product.